If you are tired of waiting for your indoor plants to grow fast, do not worry anymore. This guide will provide you with detailed information about the plants that you can grow indoors. It would be best if you put in some effort, and these indoor plants will grow energetically. Also, it would help if you let these plants grow in the right conditions.
Otherwise, they will indicate slow growth. So, what are you waiting for? Grow these plants in the right place.            
Moreover, these lush houseplants will bring more beauty with a serene atmosphere. Most of these fast growing indoor plants are herbaceous and will make your living place look good and calm.
Easy Fast Growing Indoor Plants
The following indoor plants are fast growing and will make your indoors look eye-catching:
1. Pothos:
Here comes the easiest growing indoor plant for you! The plant's botanical name is Epipremnum aureum and is perfectly eye-catching due to the heart-shaped leaves. Concerning the physical appearance of leaves, the plant leaves are variegated with multiple splashes of color on them. The heart-shaped leaves have splashes of white, yellow, and shades of green.
You can also hang the pots of these plants using hanging baskets. It will make your indoor look highly attractive. Growing these plants indoors helps get rid of the pollutants like toluene, xylene, formaldehyde, trichloroethene, benzene, and xylene. So, do not think anymore, and grow this plant indoors. It will be worth developing.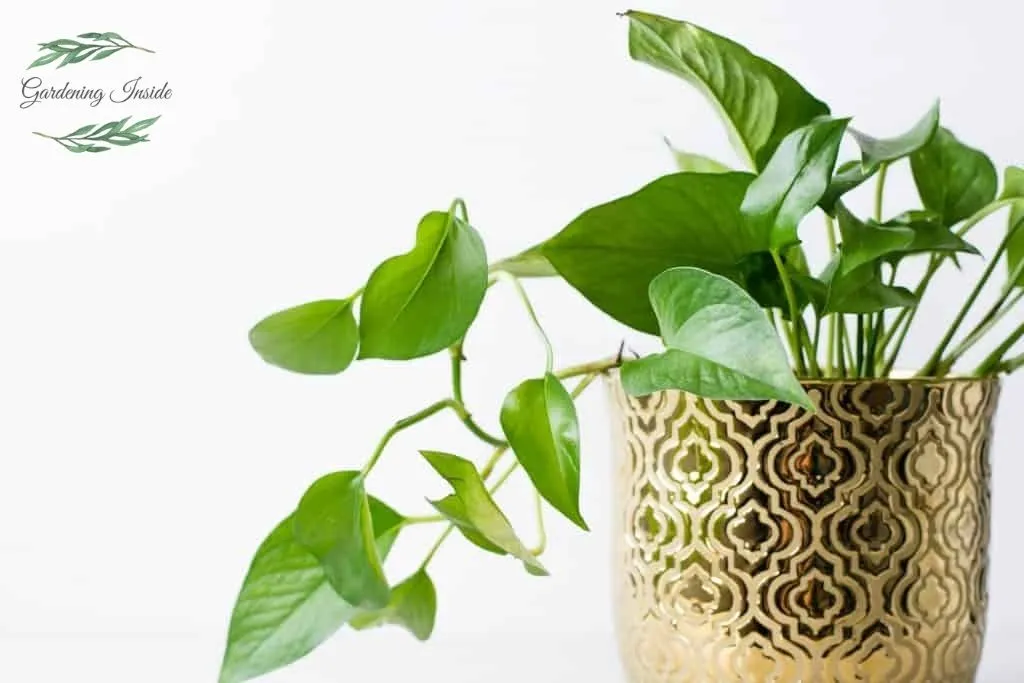 2. Spider Plant:
Chlorophytum comosum (botanical name of spider plant) composes the thin and long foliage coming from the center of the plant. According to NASA, this plant is considered to be as number one that can remove pollutants efficiently.
Baby spider plants get off from the parent plant, at the time when the spider starts to dangle from the web. Minimum care of this plant helps it grow fast.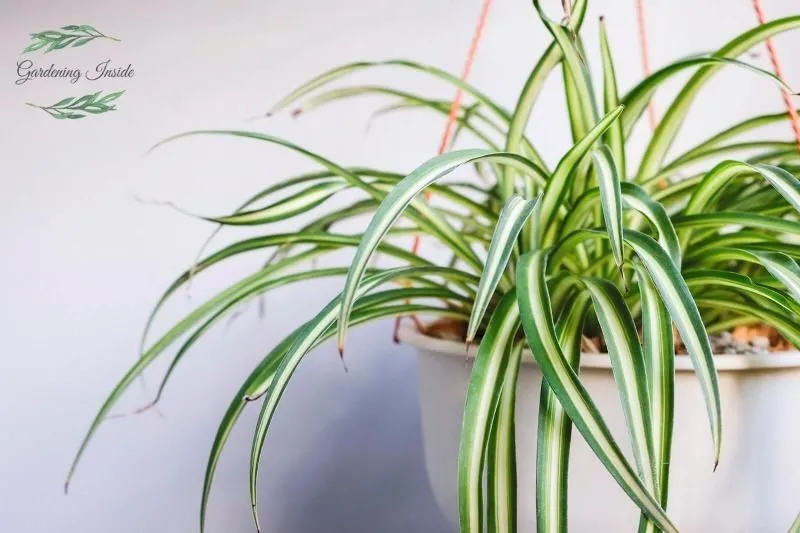 3. Hibiscus Plant:
The indoor plant is the perfect choice to add a splash of bright color within your indoors. Buying this plant will never disappoint, and hence it is the ideal choice of yours. Along with the mesmerizing flowers, the plant also has tropical flairs within the offices and homes.
You will love every bit of this plant. These plants are available in an extensive range of varieties, and you can buy any one of them as per your needs. All you need is to place this plant near your window, where it receives direct sun. It will contribute to the fast growth of the plant.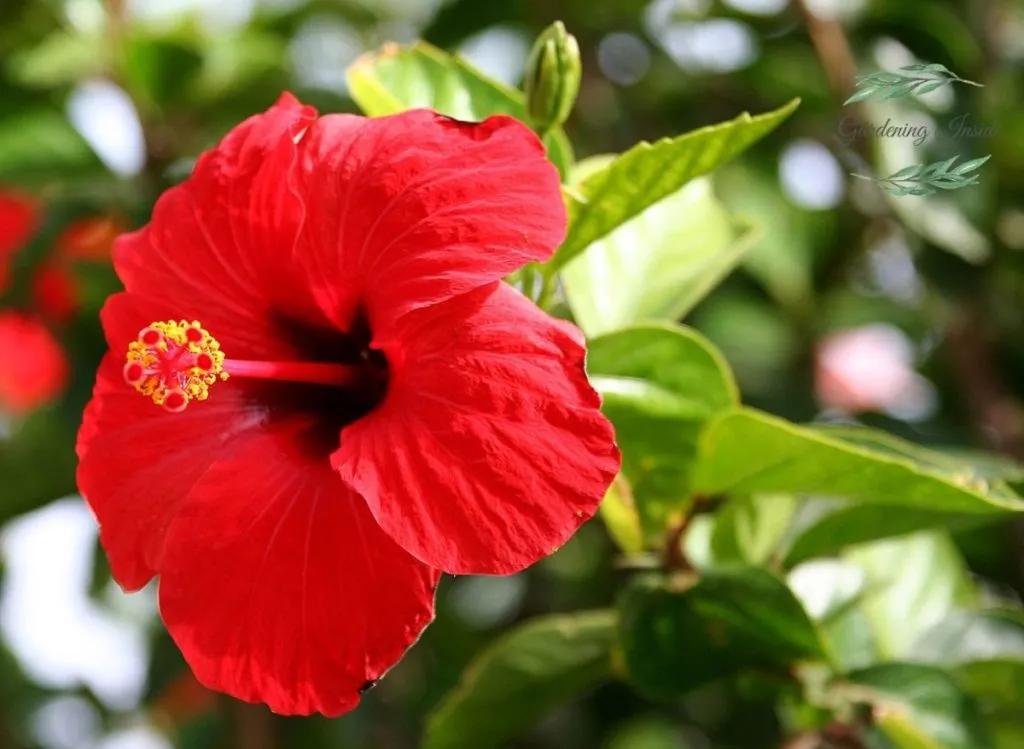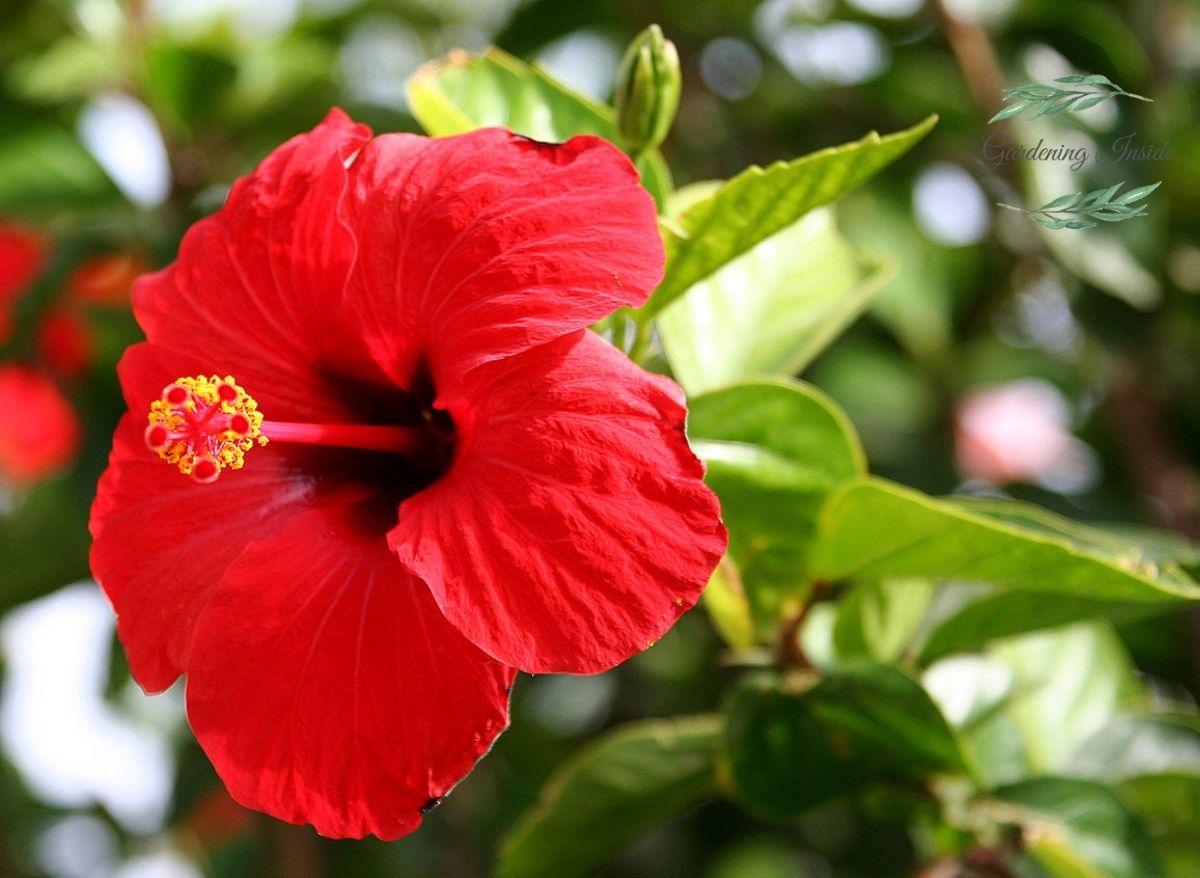 4. Aloe Vera:
Aloe vera is one of the most commonly grown plants due to its medicinal nature. The gel in the plant is used for medicinal purposes and has healing properties as well. Fleshy stems of aloe vera grow from the center, while the sides of the branches have pitted teeth.
It is a succulent plant, and placing the plant in the brightest spot will help it grow fast. Also, you don't need to place the plant in moist soil due to its succulent nature.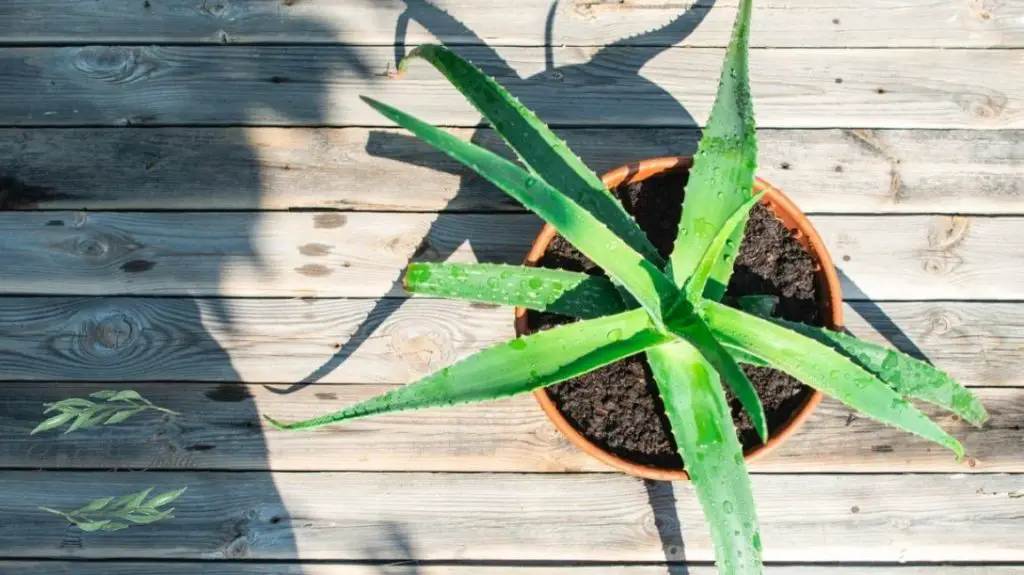 Check out Our Article on How Fast Does Aloe Vera Grow? ( Click Here )
5. Snake Plant:
The botanical name of the snake plant is Sansevieria trifasciata. If you decide to grow this plant at your place, you don't need to take much care of it. It is not a drama queen and can grow very well even if neglected. The plant is known to be a mother-in-law's tongue due to its sharp shaped edges.
The edges can be grey, solver, or gold. Most interior designers prefer this plant to plant indoors, mainly due to its fast-growing nature.
Also Check: How Fast do Snake Plants Grow?
6. Creeping Inch Plant:
The plant is a mini trailing plant and creates a perfect spectacular look when placed in baskets. It is the easiest plant to take care of, and it grows too fast. The structure of the leaves is oval with a golden green shade.
At the same time, the length of the leaves is 1 to 2 inches and has traces of red color at the back of the leaves. You need to keep these plants in the filtered light, and it will help fill your plant's boxes in no time.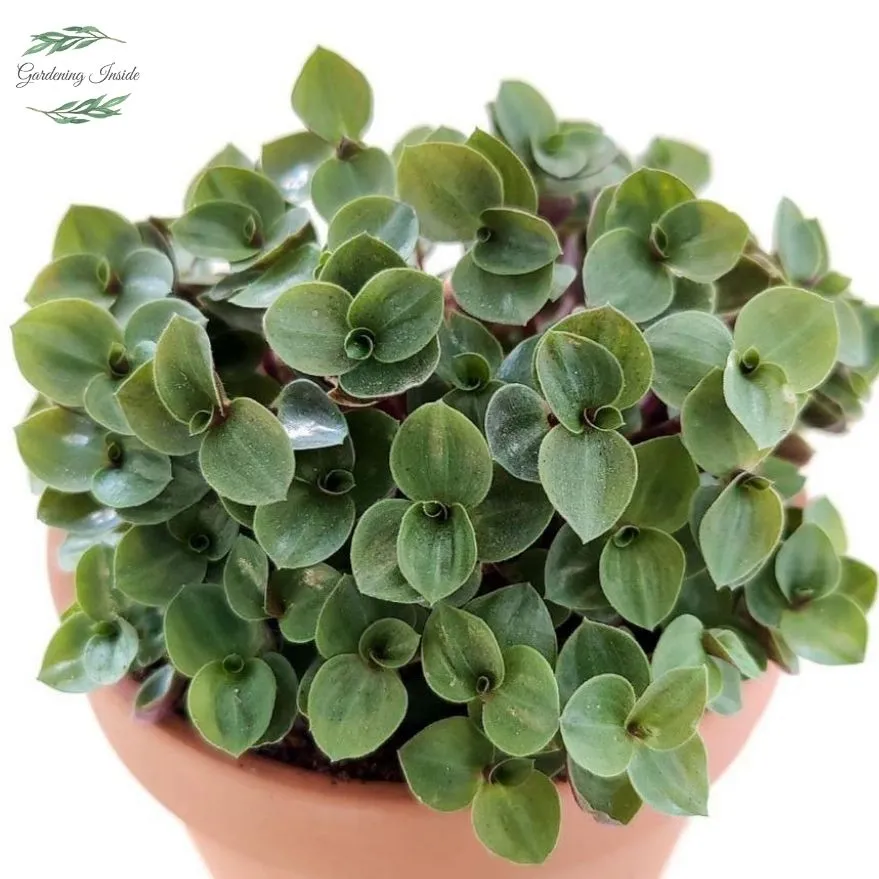 7. Jade Plant:
Although jade is a succulent plant, it still grows fast as compared to other plants. The botanical name of this indoor plant is Crassula ovata. The plant has thick fleshy leaves and is oval-shaped, giving a perfect eye-catching look.
The maximum height of the plant is 4-5 feet, and it appears to be a miniature tree as it gets mature. Most people believe the jade plant to be a sign of good fortune with a long life span.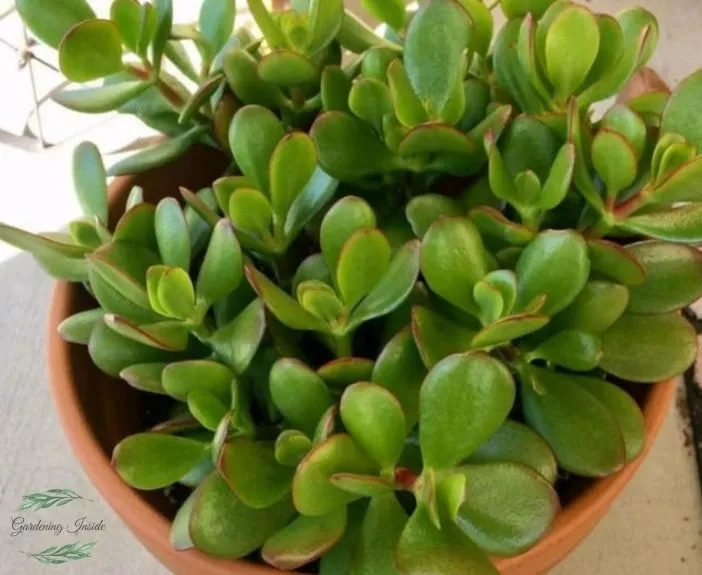 Check: Jade Plant Dropping Leaves? (Reason + Solution)
8. Velvet Plant:
The botanical name of the velvet plant is Gynura aurantiaca and has a unique and attractive appearance compared to other indoor plants. The plant has velvety purple leaves, which help it stand out.
These finely textured purple hair present on the leaves makes it soft to touch. You need to stay conscious to water these plants. They love to grow in moist soil but are also susceptible to root rot. The orange flowers also grow on these plants but do have a weird smell.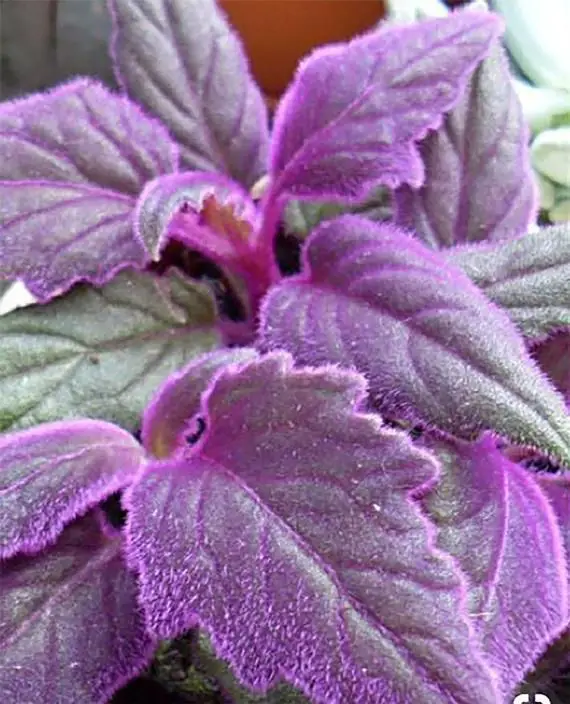 9. Ficus:
Ficus has an extensive range of genus species and is a perfect option to make your indoor look catchy. All of the species associated with this genus are fast-growing and are also the favorite choice of interior designers.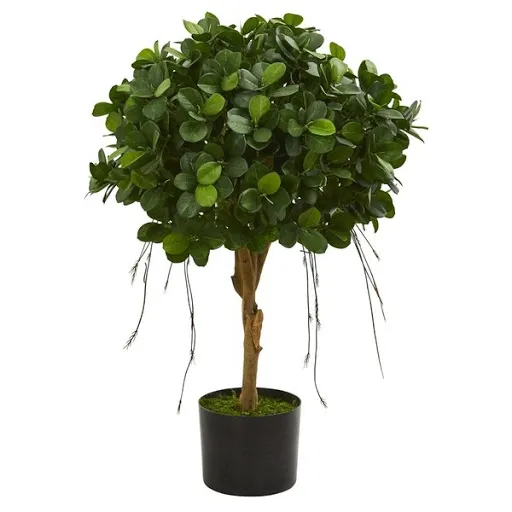 10. Bamboo:
Bamboo has got the botanical name of Bambusoideae, is one of the fastest-growing plants indoors. The plants grow at a handsome height and can go to 40 feet tall, hence named the towering species.
If you don't like tall plants this much, you can also search for bamboo cultivars. The top of the plant is covered with grass-like foliage and can come from anywhere through the stalk.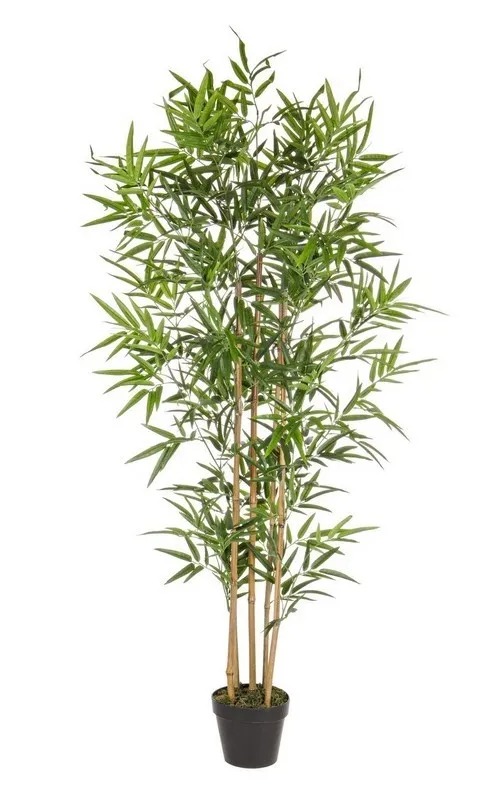 Check Complete Guide Rhaphidophora Tetrasperma: How to Care & Grow
11. Dumb Cane:
The plant has got the botanical name Dieffenbachia and has a mesmerizing view. The length of this indoor plant can reach up to 5-6 feet—two different colors, including yellow and white splash on the leaves of these plants.
It would help if you stayed away from these plants because it generates numbing sensation when being chewed. So, it is recommended to keep your pets and kids stay away from the plant.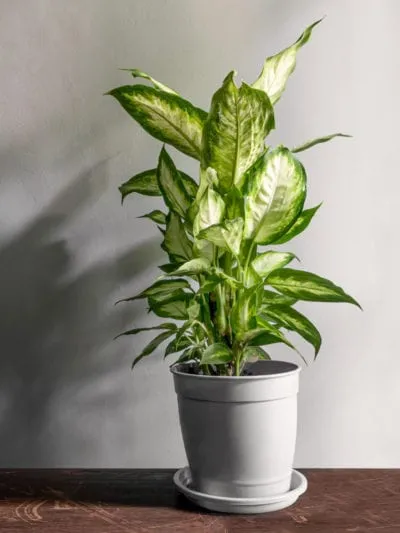 12. Cordyline:
Cordyline fruticosa is the plant's botanical name, and the plant makes your indoors catchy and mesmerizing. The beautiful flowers will make you feel fresh in your indoors. The spectacular foliage that the plant represents creates different bright shades of pink, purple, orange, and white.
The leaf structure of the plant is broad and elongated, and le leaves originate from the center. Moreover, in case if the plant grows tall, then it won't be able to flowers.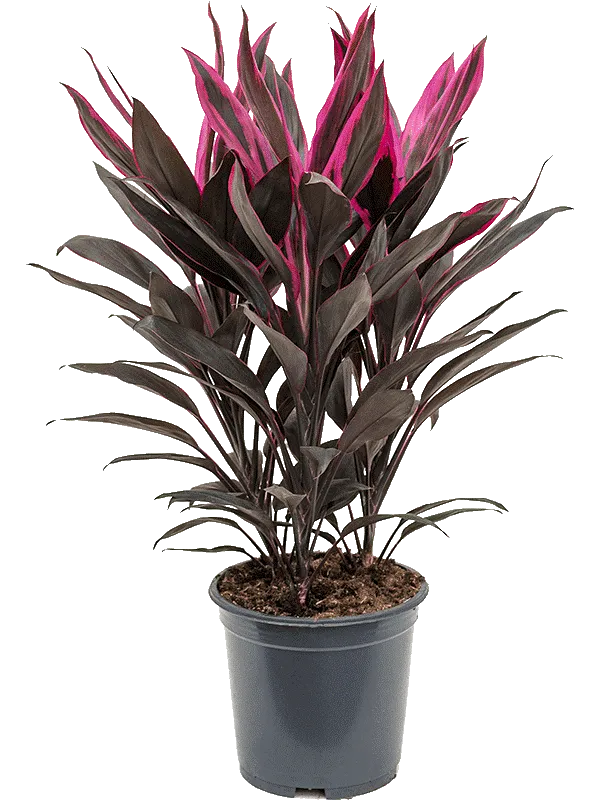 13. Maidenhair Fern:
The botanical name of this catchy indoor plant is Adiantum. It is known to be an ornamental beauty due to its eye-catching look. But it is not easy to care for, and you need to give proper time for the growth of this plant. The foliage of the plant is lush green and has a delicate and feather-like appearance.
It will grow fast if provided with the right optimum conditions. The name of the plant means unwetted in Greek. Hence, it signifies the nature of fronds, and they shed water despite becoming wet.
14. Peace Lily:
The botanical name of the plant is Spathiphyllum and is a member of the Araceae family. Although it is not an actual lily plant, it will still make your indoors look serene and beautiful.
The plant can grow up to 2 feet tall and has a dark green glossy look. Despite this, the white flowers on the peace lily will make you feel mesmerized. Peace lily falls on the list of one of the fastest-growing plants.
Check: Why is My Peace Lily Drooping? and How to Fix it
15. Wandering Jew:
The plant can grow well as both the houseplant and the groundcover plant. Its look will make you're indoor more attractive and will create a spectacular view. The plant falls on the list of one of the most invasive plants.
Hence it is the fastest-growing indoor plant. Wandering Jew requires excessive direct sunlight to grow fast with the attractive foliage colors. So, what are you waiting for? Buy this remarkable plant to make you're indoor look beautiful.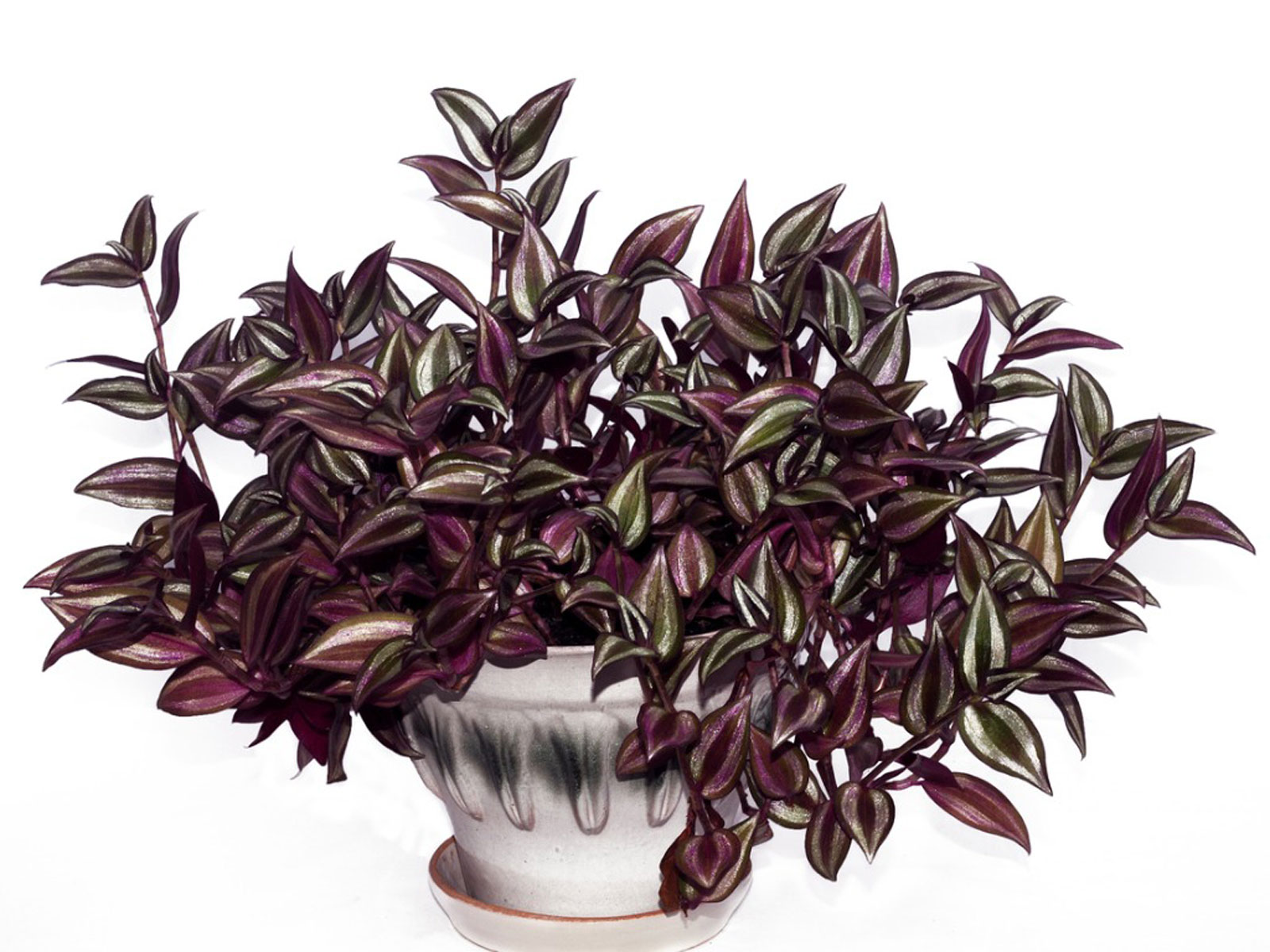 15. Arrowhead Plant:
Its botanical name is Syngonium podophyllum, and if it is provided with the optimum growing conditions, it will increase. Also, it would help if you stayed ready to repot these plants again and again. The plant needs bright indirect light to grow well. But if you have bought a green type of arrowhead plant, you must keep the plant in partial shade.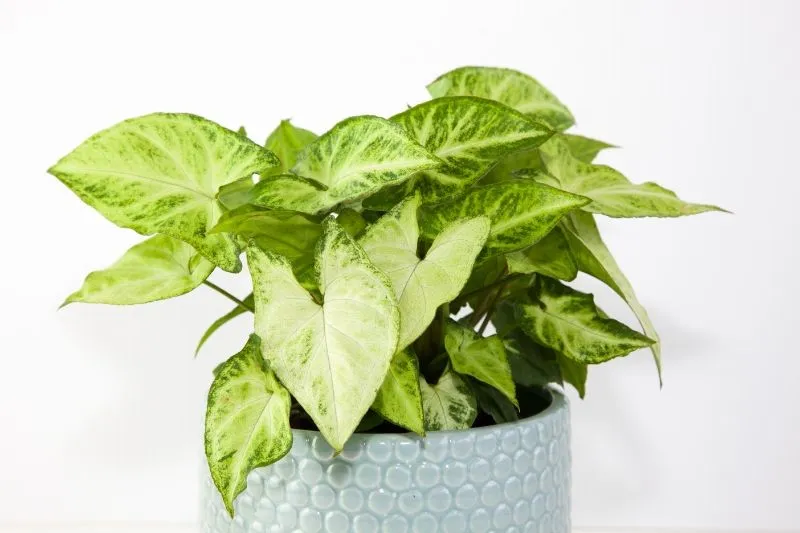 17. Pepper Face Plant:
The plant's botanical name is Peperomia obtusifolia, and it is a perfect choice for your indoor. So, buy these fast growing indoor plants seeds and let them grow indoors. These plants create a unique look for your indoors.
Also, one of the significant benefits is that it is an air-purifying plant and keeps formaldehyde and other harmful chemicals away from your indoors. The plant grows well when placed near the windows facing east or west. It will also help to maintain the foliage color of the plant.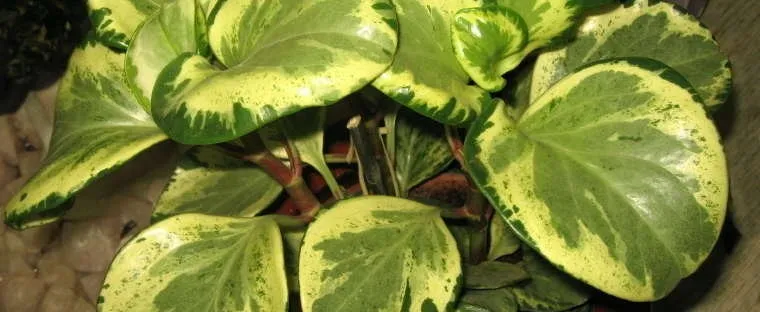 18. Ferns:
Ferns, whether they are Kimberly or Boston, are one of the fastest growing indoor plants. These best indoor plants are easy to care for, and you to place these plants where they receive the right amount of light.
A combination of bright and indirect sunlight will help these plants to grow well. Placing the plant for several hours in the morning sun will highly do the favor for better growth.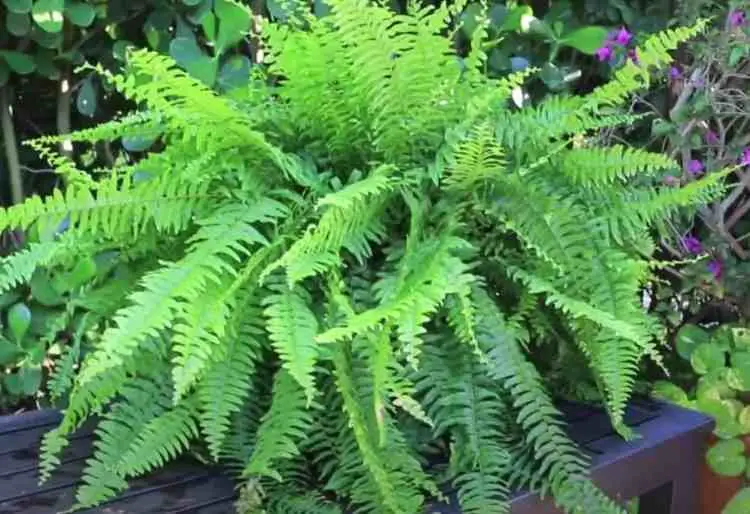 Check: Silver Lace Fern: Complete Guide of Care and Growth
Conclusion:
On a concluding note, all the above-discussed plants are the best indoor plants and are the best choice. The fast-growing indoor plants range from the common house plant vines to the ordinary dish garden plants.
Buy these plants and make your indoors look even more beautiful. Also, are you thinking of tips to grow these plants?
You have to place these plants in two times enormous containers than the plant's root ball. Keeping the size of the container within this range will highly help the indoor plants to grow plants.
Frequently Asked Questions about Fast Growing Indoor Plants
What is the fastest growing plant on earth?
The fastest species of the growing plants are different species of bamboo plants. There are about 45 genera of bamboo that show the most rapid growth on the earth. Research indicates that these plants grow for about 91 centimeters per day.
What is the most challenging indoor plant to kill?
The following is the list of those plants which are hardest to kill among all indoor plants:
a. Pothos (Epipremnum aureum)
b. Snake Plant (Sansevieria trifasciata)
c. Spider Plant (Chlorophytum comosum)
d. Aloe Vera (Aloe barbadensis)
e. Madagascar Dragon Tree (Dracaena marginata)
f. Chinese Evergreen (Aglaonema sp.)
g. Flaming Katy (Kalanchoe blossfeldiana)
h. Rubber Plant (Ficus elastic)
Which plants grow very fast?
The following is the list of those plants which grow very fast, and the time mentioned is from sowing to harvest:
a. Radishes grow correctly in 25 days.
b. Salad leaves grow appropriately in 21 days.
c. Bush beans grow correctly in 60 days.
d. Carrots grow appropriately in 50 days.
e. Spinach grows appropriately in 30 days.
How can I grow my indoor plants fast?
Plant growth stimulation is highly essential to make the plant grow fast. One of the most commonly used techniques to make your indoor plants grow fast is using excellent quality soil having permite and peat moss. Nitrogen is one of the valuable components to let these plants grow fast. The other two nutrients for perfect growth are phosphorus and potassium. Despite this, other 16 nutrients are also required for the quickest development.
How can I make my indoor plants look bushy?
Pinching of the house plants is one of the best techniques to make your indoor plants look bushy. It is a technique to pinch the growing tip of the plant using your thumb and the forefinger. Using this technique will positively impact the plant's growth, as a branch will come out from the pinched-off stem. Finally, pinching will help in making a bushier and fuller look.