The Strawberry plant is one of the fundamental nutritious assets of any garden. These plants show a prolific growth rate, and if planted in suitable conditions, it grows rows in larger rows and beds. There are multiple types of strawberry plants, and you can grow any one of them as per your preferences. These strawberry plants are usually big and red. The juicy appearance of the fruit is mouth-watering.
Consumers do have multiple opportunities to buy different types of strawberries, along with the new developments.
Also, according to a recent rumor, strawberries are black. Can you believe this?
It is interesting to note that eBay sellers also have dozens of sellers providing black-colored strawberries. The fact is that black-colored strawberries do not exist, and all this stuff is fake. Let's discuss the fact in detail: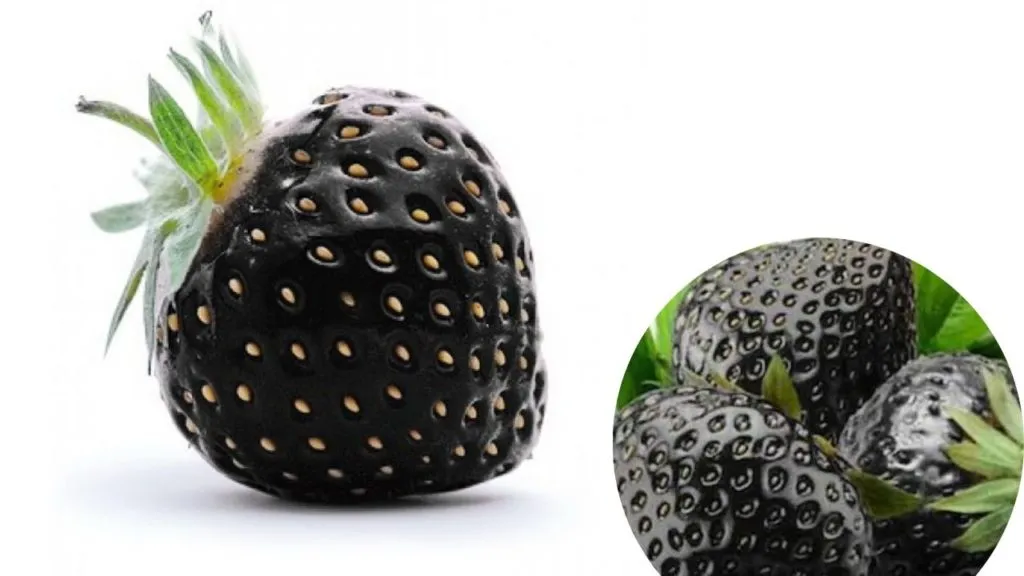 Do Black Strawberries Exist?
These black strawberries are not real, and the online retailers claiming to sell this product are fake. Sellers are usually creating a piece of art, and hence black strawberries are far away from reality.
It is of interest to note that the first image of the black strawberries was by John Robertson. He created black-colored strawberries using resin and black paint. Although the piece of art was fantastic, the fact is that black strawberries don't exist.
So, if you are coming across any seller claiming to sell black strawberries, you are being scammed.
Keep yourself away from the Seed Sellers
Suppose it is no less than a surprise to note that many eBay sellers claim to sell seeds of black strawberries plant. Also, these sellers are present in the latter category, due to which you may find it an authentic seller. But note this thing in your mind that there is a zero chance of the growth of these black strawberries.
The sellers on eBay are using multiple deception tactics to grab the attention of the consumers. eBay provides the sellers with a timeframe to avoid complaints from the buyers.
This is a plus point for these sellers, and they take it as a trick to attract the customers' attention. So, make sure that you must not buy viable products online.
Moreover, it would be best to search for authentic and reliable buyers on eBay and other platforms. Reaching the authentic buyers is not an issue, but beware of the buyers who claim to sell black strawberries plants.
You May Also Like: Philodendron vs Pothos: Difference between Pothos and Philodendron
Strawberry Colors are Available in Market
Sellers might deceive you by claiming to send different colors of strawberries plant. Keep this thing in mind that the strawberries are only available in four colors. It includes white strawberries, yellow strawberries, red and purple strawberries. All these strawberries are not easy to access, and the purple one is new in the market.
Among all these strawberries, the white one is also semi-famous in the market. This classy fruit is appealing and delicious. At the same time, the yellow strawberry is not easy to find and requires many struggles. You may have rarely come across these strawberries, and the red one is among the most common ones.
Conclusion:
On a concluding note, black strawberries do not exist, and it is only about the myths. You might think that black strawberries taste well due to their appealing context, but don't fantasize about it! There is no existence of the black-colored strawberries, and all these are rumors only. 
Usually, plant enthusiasts are get attracted by these myths due to their passion for gardening. The about guide is enough to help you stay away from these scammers. Just plant the red strawberries plant in your garden and enjoy their delicious taste after dipping them in chocolate. You will love eating it.
Frequently Asked Questions about Do Black Strawberries Exist
What is the taste of strawberries?
The strawberries are one of the tasty and juicy fruits that you will love to eat. Generally, this fruit has a sweet and slightly sour taste. In comparison, the aroma of strawberries is like that of sweet caramel. The fruit is loved in most countries due to its taste and appealing fruity smell.
Are black strawberries real?
No, black strawberries do not become real, and online retailers are just deceiving the buyers. You need to be aware if you come across any seller selling black strawberries. Also, the pictures of these black strawberries are fake.
What is the sweetest type of strawberry?
The sweetest type of strawberry is Fragaria vesca, also known and Alpine strawberry. This tiny fruit is incredibly sweet and will fill your sweet cravings.
What does it mean when a strawberry is black?
If your strawberry turns out to be black, you need to care for the plant because it might be fungus. The fungal attack might result in the blackish appearance of your strawberries. Also, the initial symptom of the fungal attack is the blackening of the strawberry seeds.