Philodendron Microstictum is an eye-catching plant because of its pointed heart-shaped leaves. It is an evergreen hemiepiphytic plant with scandent, green to dim green stem and semi-glossy, 6-12 cm long, decently green internodes. This plant is also known as Elephant Ear Philodendron due to the elephant ear-like appearance of its matured leaves.
Philodendron Microstictum's origin is Costa Rica. It is found growing in wetter parts of the tropical moist forest, tropical wet forest, and tropical damp forest basal belt transition life zones in Costa Rica.
The plant bloom in dry and early rainy seasons. All plant parts contain calcium oxalate crystals, an irritant to the mouth and esophagus.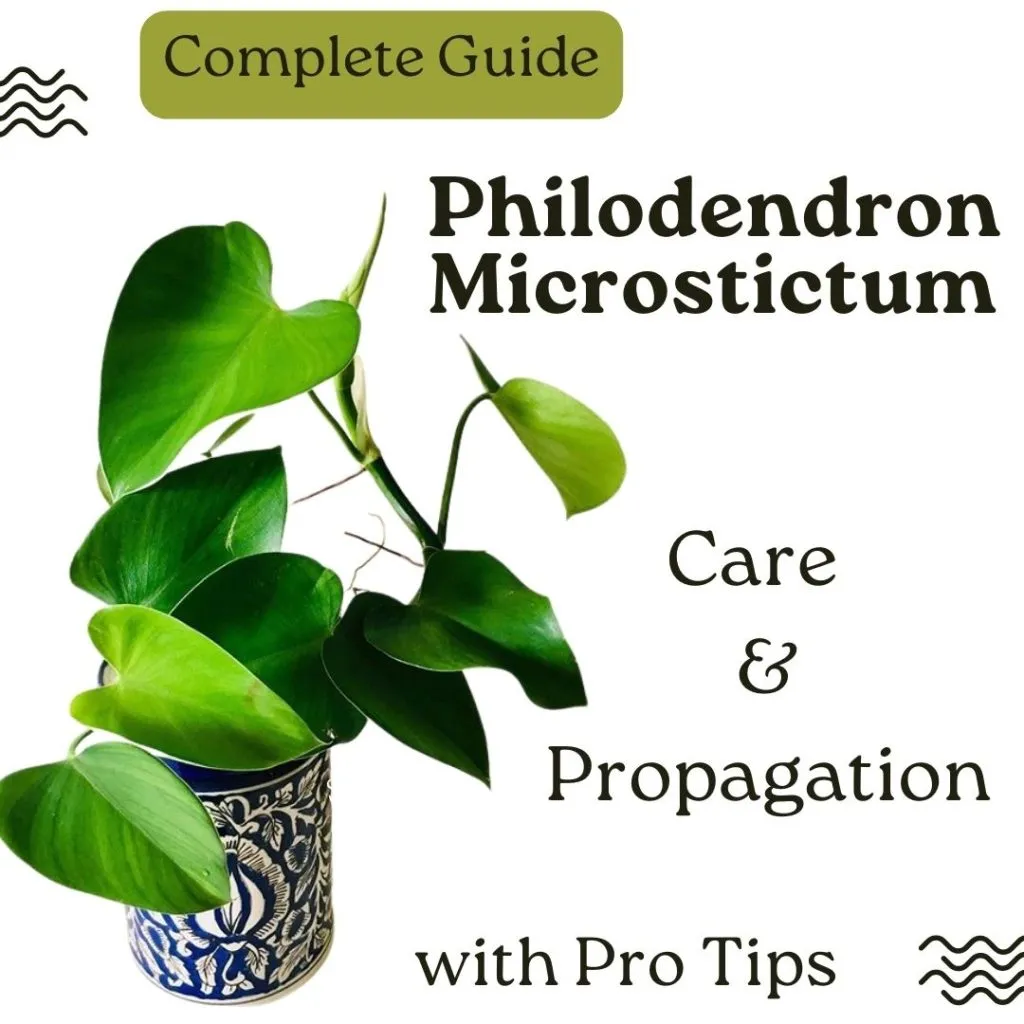 Classification of Philodendron Microstictum
Classification of Philodendron Microstictum is as follows:
| | |
| --- | --- |
| Scientific name | Philodendron Microstictum |
| Common name | Elephant Ear Philodendron |
| Genus | Philodendron |
| Species | Philodendron Microstictum |
| Family | Aracease |
| Origin | Costa Rica |
| Growth habitat | Climbing |
Philodendron Microstictum Care
Fertilizer Requirements
Philodendron Microstictum is viewed as hefty feeders. A standard taking care program with a nitrogen fertilizer will increase leaf size and delivers a bigger, better plant.
All through the months while the plant is effectively developing (from spring until fall), apply standard liquid fertilizer twice a month. It's a great technique to fertilize more frequently at half strength than to use one portion.
Plants that grow in low-light circumstances require fewer fertilizers than effectively developing plants. Wet soil expects fertilizers to stay away from injury to establish roots.
Soil Requirements
The addition of 20% perlite to 80% potting compost is recommended. If you have some orchid bark, you could add a little of that too. They don't want to sit in heavy wet soil, which can quickly rot the roots.
Light Requirements
Bright and indirect sunlight is the best conditions to grow Philodendron Microstictumt. Exposure to direct sunlight can cause sunburn spots or yellowish color in the leaves.
Minimal light can result in leggy leaves with lots of voids in between the leaves. Artificial light is also suitable for best growth if natural light is not present.
Pro Tips
Temperature Requirements
In mild, frost-free climates, the plant can be grown outside in shady spots. The plant grows well in average to warm indoor temperatures of 24-27ºC (75-80ºF).
They cannot tolerate temperatures that drop below about 13ºC (55ºF). If grown outside, night temperatures of around 15°C and day temperatures of approximately 30°C are ideal.
Watering Requirements
The crucial variable in keeping the plant developing equitably with huge, uniform leaves is ample water. Keep the preparing blend reliably damp, yet all at once not wet.
Ensure all excessive water drains since sitting in water or overwatering can cause root injury, which will make leaves yellow and leggy.
If this occurs, lessen watering to forestall root decay. Plants kept on the dry side will have more slow development—water less in winter.
In high-sticky climate should be kept up with a stone plate or by gathering plants to empower bigger leaves. The leaf edges will become brown if moistness is excessively low.
Humidity Requirements           
Philodendron Microstictum grows best at 70% humidity but can tolerate lower.
Pruning Requirements
Use sharp pruners or scissors to control the size and shape of the plant. You can remove entire leaves by cutting them off at the base of the leaf stem.
You can also remove the lower leaves if you want to reveal the plant's stem. Always wear gloves when pruning and wash your hands and tools when finished. You don't want to get the sap in your eyes or mouth.
Pro-Tip
Flowering and Fruit
Flowers grow during the dry season and start of the rainy season with an infructescence with white fruit.
Also Read: Philodendron Grazielae Care & Propagation Guide with Tips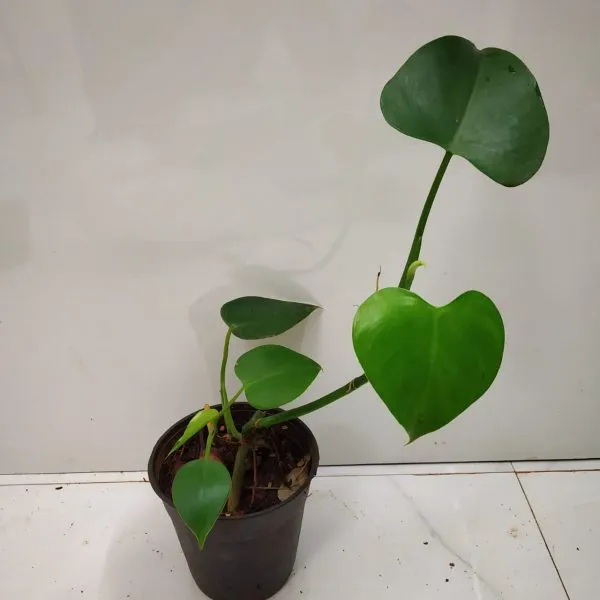 Philodendron Microstictum Propagation and Repotting Requirements
Popular methods of Philodendron Microstictum propagation are cutting and layering. Propagating during the growing season is recommended.
Propagation in Different Pot:
Small brown nubs are formed at the junction of stem and leaves. When in contact with soil or water, these nubs will grow roots.
Cut a branch just below a root nub.
Place the branch in water with a few pieces of horticultural charcoal to reduce the likelihood of rot.
As soon the new leaves grow, it is potted in the rich soil.
Propagation within its Pot
Pin vines at the root-nub to the soil with hairpins or bent wire.
In touch with the soil, the root nub will grow new roots in a highly brief time frame.
Pro Tips
Repotting is suggested in spring when the current pot is filled with roots.
Whenever the various pieces of Philodendron species are established, the plant will extraordinarily be benefitted from watering a few times each day.
Also Read: Complete Anthurium Crystallinum Care & Propagation with Growth Tips
Common Problems of Philodendron Microstictum
Disease and Pets
No serious insect or disease problems are reported. Watch for aphids, spider mites, mealybugs, and scale. 
Spotting on leaves and Brown Edges
Small leaves or long spaces between leaves show that the plant needs enough light to grow, but leaf spots may occur due to improper light conditions. Insufficient watering results in brown leaves edges.
Rotting roots
Root rot can occur in overly moist soils. 
Toxicity
Philodendrons have mild to moderate toxicity levels for dogs and cats. Parts of the plant are poisonous, and ingestion can cause oral irritation, swelling, and excessive drooling.
Frequently Asked Questions about Philodendron Microstictum
Do philodendrons grow slowly?
They don't move as fiercely as other climbing plants and often occupy less room. For the most part, upstanding philodendrons grow without a doubt more slowly than their climbing cousins, yet left uncontrolled; they can become huge at any rate.
Why is my Philodendron leggy?
The primary driver of a leggy philodendron is low light. Philodendron will quite often fill best in medium to bright light. They detest the solid sunbeams from direct sunlight; however, assuming that the light is too low, the stems lengthen, making the spaces between the leaves more prominent, giving a leggy appearance.
Is overwatering a problem?
Be careful of the rotting of roots from overwatering. The plant should be in a well-draining medium and only water it once a week if the top half of the soil is dry.